ART FOR SALE / J.H. WZGARDA'S GALLERY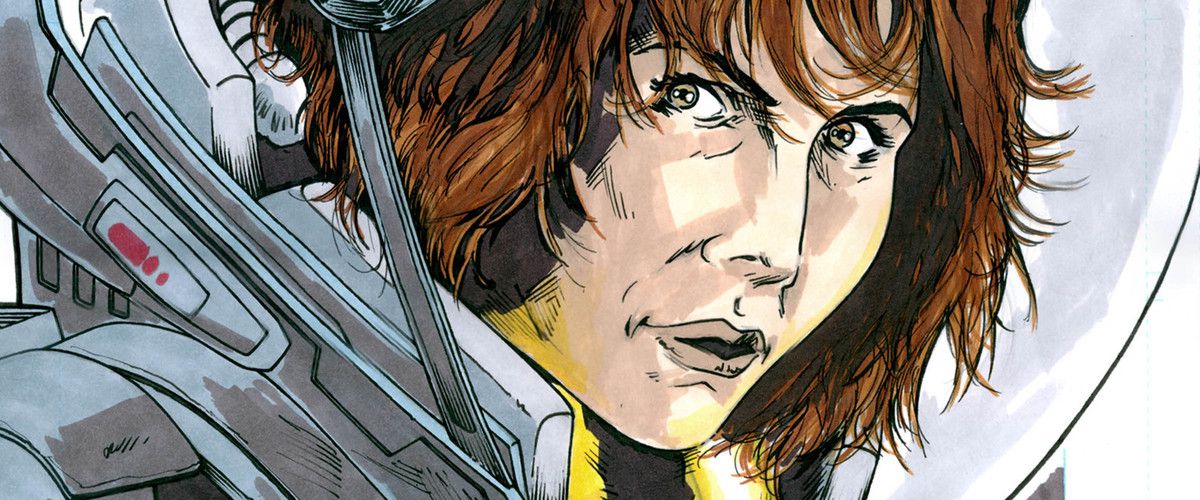 Voici un aperçu des travaux originaux que je mets en vente ici (crayonnés ou encrages originaux, tous signés et datés), des travaux relatifs à certains de mes personnages ou d'autres totalement extérieurs en fonction des commissions et des envies du moment. Vous pouvez me contacter pour toute commande ou demande de renseignements ICI via le formulaire de contact. Prévoyez en moyenne entre 4 et 6€ de frais de port pour tout envoi en France métropolitaine. Solutions de paiement par paypal habituellement (rapide et sécurisé). En passant commande, vous déclarez accepter mes conditions générales de vente.
Here's my art for sale (my characters and others). For international order, the better is to contact me HERE before in order to have an estimate of shipping. I only accept payment with paypal. You can also contact me for any commissions. By ordering you accept my Terms and Conditions of Trade.
HADES #1 Splash pages 16-17 ("Art au Coeur" Villeneuve s/Lot 2015)

Size : A3 (11,7x16,5")

Media type : Ink

Art type : Interior page

Paper : 90g

VENDU / SOLD OUT

PROMETHEUS ("Art au Coeur" Villeneuve s/Lot 2015)

Size : A3 (11,7x16,5")

Media type : Pen & ink, marker

Art type : Commission

Paper : 110g

VENDU / SOLD OUT

WONDER WOMAN ("Art au Coeur" Villeneuve s/Lot 2015)

Size : A3 11,7x16,5")

Media type : Pen & ink, marker

Art type : Commission

Paper : 110g

VENDU / SOLD OUT

BERSERKER GENESIS #1 Cover (2010) - 30.00€

Size : A4 (8,3x11,7")

Media type : Pen & ink

Art type : Cover

Paper : 90g

CAPTAIN AMERICA DESIGN (2010) - 25.00€

Size : A4 (8,3x11,7")

Media type : Ink

Art type : Commission

Paper : 90g

ANGEWASGONE / RINGHORN (2010) - 25.00€

Size : A4 (8,3x11,7")

Media type : Ink

Art type : Pin Up

Paper : 90g

HEROLF / RINGHORN (2010) - 25.00€

Size : A4 (8,3x11,7")

Media type : Ink

Art type : Pin Up

Paper : 90g

LOKI / RINGHORN (2010) - 25.00€

Size : A4 (8,3x11,7")

Media type : Ink

Art type : Pin Up

Paper : 90g

RINGHORN #1 PG02 (2010)

Size : A4 (8,3x11,7")

Media type : Ink

Art type : Interior page

Paper : 90g

VENDU / SOLD OUT

RINGHORN #1 PG18 (2010) - 50.00€

Size : A4 (8,3x11,7")

Media type : Ink

Art type : Interior page

Paper : 90g

RINGHORN #1 PG19 (2010) - 40.00€

Size : A4 (8,3x11,7")

Media type : Pen

Art type : Interior page

Paper : 90g

RINGHORN #1 PG19 (2010) - 50.00€

Size : A4 (8,3x11,7")

Media type : Ink

Art type : Interior page

Paper : 90g

RINGHORN #1 PG21 (2010) - 50.00€

Size : A4 (8,3x11,7")

Media type : Ink

Art type : Interior page

Paper : 90g

THE STRAND 01 (2009) - 20.00€

Size : A4 (8,3x11,7")

Media type : Pen

Art type : Pin Up

Paper : 90g

THE STRAND 02 (2009) - 20.00€

Size : A4 (8,3x11,7")

Media type : Pen

Art type : Pin Up

Paper : 90g

SPIDER-MAN 01 (2011)

Size : A4 (8,3x11,7")

Media type : Pen & ink

Art type : Commission

Paper : 90g

VENDU / SOLD OUT

SPIDER-MAN 02 (2011)

Size : A4 (8,3x11,7")

Media type : Pen & ink

Art type : Commission

Paper : 90g

VENDU / SOLD OUT

BATMAN (2011)

Size : A4 (8,3x11,7")

Media type : Pen & ink, marker

Art type : Convention sketch

Paper : 90g

VENDU / SOLD OUT

BERSERKER / RINGHORN (2011)

Size : A4 (8,3x11,7")

Media type : Pen & ink, marker

Art type : Convention sketch

Paper : 90g

VENDU / SOLD OUT

CATWOMAN (2011)

Size : A4 (8,3x11,7")

Media type : Pen & ink, marker

Art type : Convention sketch

Paper : 90g

VENDU / SOLD OUT

HOPLITEA (2011)

Size : A4 (8,3x11,7")

Media type : Pen & ink, marker

Art type : Convention sketch

Paper : 90g

VENDU / SOLD OUT

SPACE COLONIAL MARINE / HADES (2011) - 10.00€

Size : A4 (8,3x11,7")

Media type : Pen & ink, marker

Art type : Convention sketch

Paper : 90g

SUPERMAN (2011)

Size : A4 (8,3x11,7")

Media type : Pen & ink, marker

Art type : Convention sketch

Paper : 90g

VENDU / SOLD OUT

MIGHTY THOR (2011)

Size : A4 (8,3x11,7")

Media type : Pen & ink, marker

Art type : Convention sketch

Paper : 90g

VENDU / SOLD OUT

VIKING WARRIOR (2011)

Size : A4 (8,3x11,7")

Media type : Pen & ink, marker

Art type : Convention sketch

Paper : 90g

VENDU / SOLD OUT

WOLVERINE (2011)

Size : A4 (8,3x11,7")

Media type : Pen & ink, marker

Art type : Convention sketch

Paper : 90g

VENDU / SOLD OUT

THOR (2011)

Size : A4 (8,3x11,7")

Media type : Pen

Art type : Commission

Paper : 90g

VENDU / SOLD OUT

THOR (2011)

Size : A4 (8,3x11,7")

Media type : Ink

Art type : Commission

Paper : 90g

VENDU / SOLD OUT

BATMAN (Lille Comics Festival 2011)

Size : A4 (8,3x11,7")

Media type : Pen & ink, marker

Art type : Convention sketch

Paper : 90g

VENDU / SOLD OUT

IRON MAN (Lille Comics Festival 2011)

Size : A4 (8,3x11,7")

Media type : Pen & ink

Art type : Commission

Paper : 90g

VENDU / SOLD OUT

JOKER 01 (Lille Comics Festival 2011)

Size : A4 (8,3x11,7")

Media type : Pen & ink, marker

Art type : Convention sketch

Paper : 90g

VENDU / SOLD OUT

JOKER 02 (Lille Comics Festival 2011)

Size : A4 (8,3x11,7")

Media type : Pen & ink, marker

Art type : Convention sketch

Paper : 90g

VENDU / SOLD OUT

RORSCHACH (Lille Comics Festival 2011)

Size : A4 (8,3x11,7")

Media type : Pen & ink, marker

Art type : Convention sketch

Paper : 90g

VENDU / SOLD OUT

THOR 02 (Festival BD Le Passage 2011) - 10.00€

Size : A4 (8,3x11,7")

Media type : Pen & ink, marker

Art type : Convention sketch

Paper : 90g

HELLBOY (Fête des Mots 2011)

Size : A4 (8,3x11,7")

Media type : Pen & ink, marker

Art type : Convention sketch

Paper : 90g

VENDU / SOLD OUT

CAPTAIN AMERICA (Le Passage d'Agen 2013) - 20.00€

Size : A4 (8,3x11,7")

Media type : Pen & ink, marker

Art type : Convention sketch

Paper : 110g

HELLBOY (Le Passage d'Agen 2013)

Size : A4 (8,3x11,7")

Media type : Pen & ink, marker

Art type : Convention sketch

Paper : 110g

VENDU / SOLD OUT